Joining the Goldstars
The Goldstars are an open registration team, meaning we do not hold regular tryouts. Instead, we invite all those interested in joining the club to come out to a practice or scrimmage to get a feel for the team and level of play. Since we play in competitive leagues, players need to understand the flow, positioning, and rules of the game. If you are new to soccer or are looking for a more casual league to get back into the game, we recommend checking out our friends at the Austin Sports and Social Club. 
Ready to join? To get started, fill out this form then continue reading below:
AMSA
The Austin Men's Soccer Association (AMSA) is the primary amateur men's soccer league in Austin, and one of the largest leagues in Texas with over 3,200 players and more than 130 teams. The majority of AMSA's games are played on Sundays at the Onion Creek Soccer Complex; however, additional games are played at fields in the Greater Austin area. AMSA requires all players to register and pay a $40 annual fee before they are eligible to play in any games. This is paid directly to AMSA via the ATEAMO website and is valid for Spring, Summer, and Fall seasons (you pay once per year). 
AMSA seasons typically run as follows:
Spring: February thru May
Summer: June thru July
Fall: August thru November
Club Fee: $70.00 (per season, $45.00 for Summer league)
The Austin Goldstars Soccer Club wants to make soccer available to everyone. If you would like to play but have a financial hardship, please contact the Treasurer and we will work it out with you. We are happy to keep that information confidential.
Stack Team: Team Communications, Schedules, and RSVPs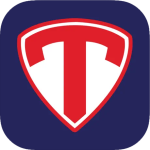 Once registered with the club, we ask that all players download the Stack Team App. This is our primary club communication platform where we publish schedules for practices, games, tournaments, and other social events. Please RSVP so our team Captains can plan accordingly! 
Practices
Most practices are held on Wednesdays throughout the season. These practices are optional but highly encouraged. We meet at Zilker Park at 6:00 pm (see this page for field maps).

Games
AMSA games are held on Sundays between 8 am and 4 pm. Most games are located at Onion Creek Soccer Complex (South Austin), but some may be held at Northeast Metropolitan Park (Pflugerville) and East Metropolitan Park (Manor). 
Rainout info is posted on AMSA's website. If a game is known to be canceled, the Board or captains will usually send out a communication to the club. Please note: different fields have different rainout policies.
Indoor Games are held at SoccerZone Lakeline (920 Old Mill Rd, Cedar Park, Texas 78613) on Wednesdays.
Uniforms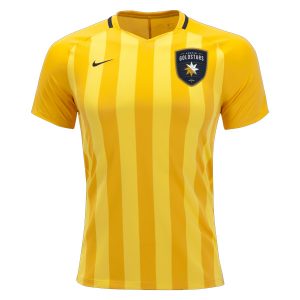 For games and scrimmages, the club will provide jerseys, but all players need to bring their own black shorts, black socks, cleats, and shin guards. The team captains are responsible for providing the uniforms for each game. Shin guards are required to play!
For practices, we do not have a dress code but we ask that you come prepared for a light scrimmage and relative weather conditions. 
Laws of the Game
The Goldstars play in leagues that adhere to the laws of the game as defined by the US Soccer Federation, FIFA, and the International Football Association Board (IFAB). Details on rules and the full texts can be found here: https://www.ussoccer.com/referee-program/laws-of-the-game
Additional rules specific to the Austin Men's Soccer Association can be found here: https://www.austinmenssoccer.com/about-us/amsa-rules
Important Websites