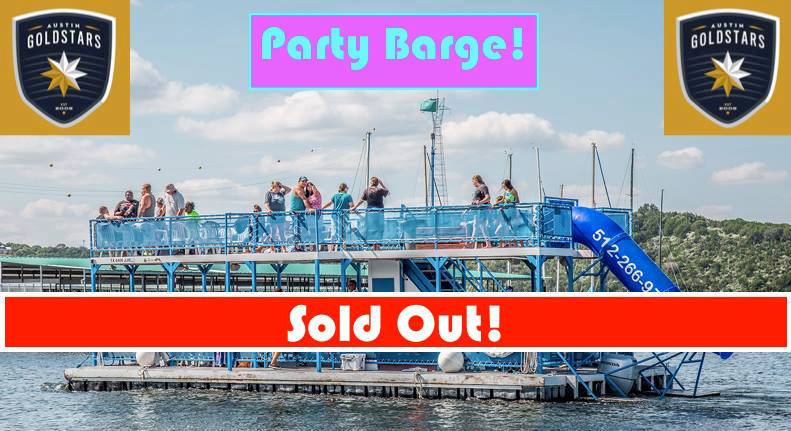 Hey Goldstars!
As we wrap up our 2016-17 Soccer Season we will be having our 2nd annual end of season party barge celebration!  The Goldstars Soccer Club will be providing a keg and some liquor for this event. However, feel free to bring a bottle to share so we don't run out. We will also bring some food as we got a little messy last year 🙂
Saturday, June 24 at 9:30 AM – 2:00 PM
Just For Fun: Watercraft Rental
5973 Hiline Rd, Austin, Texas 78734
The party barge holds 50 people, so get ready for a great time if you're a party barge virgin!
You must arrive at Just For Fun around 9:30am. The boat departs at 10am and we will not be waiting for you!!
We have 2 party busses (1 picking up at Zilker and 1 in the Domain ***see details in the messages for exact location***) which will leave their locations at 8:30. Do not be late because they will leave promptly at 8:30!!
Thanks everyone and we look forward to a great time!